The Photo Hunters theme this week is
thankful
. I am thankful for many, many things. But today I would like to tell you that I am thankful for delicious Stinky Goodness and crunchies to fill my tummy. I am a little bit
not
thankful that I must pose for a photo when I wants to be eating.
As you can see, my brother and I eat with gusto!
And here you can see an animation of us eating!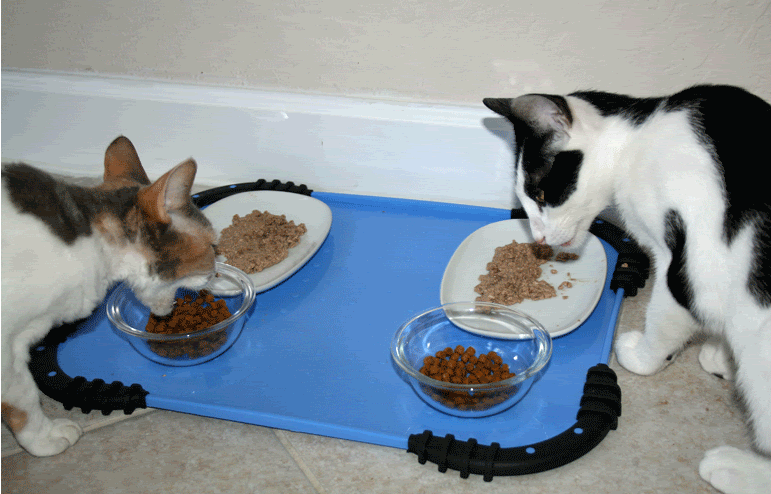 Can you see the animated gif? You can click
HERE
for another even bigger version. I hope you can see it because we are moving all around in this picture!