Oh hi! You caught my lounging around on my heated cat pad. I spend hours every day on my pad.

These pictures were taken at different times throughout the same day! You can see it go from sunny to dark in the late afternoon.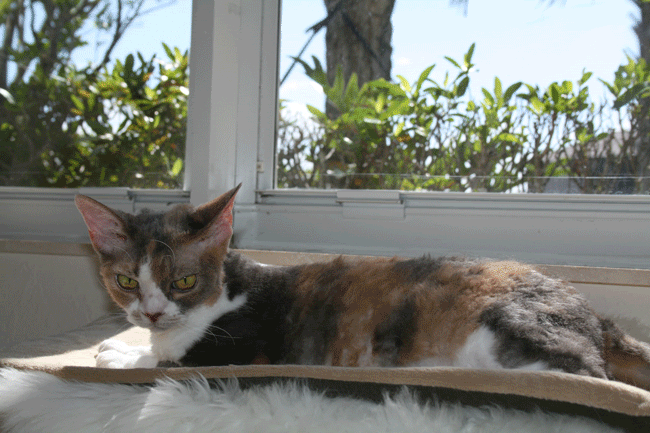 If you cannot see the animation,
click here to watch it
!