Skeezix, if you will be my Valentine...
...I will show you my panties!
And in case that does not convince Skeezix to be my Valentine, I also wrote him this poem:
My Panties
Fuzzy pink panties
All trimmed in lace
When I drop my drawers,
I'd like to see your face
Skeezix, will you be shy
Or filled with glee and joy?
Please do not be sad,
To find my panties are just a toy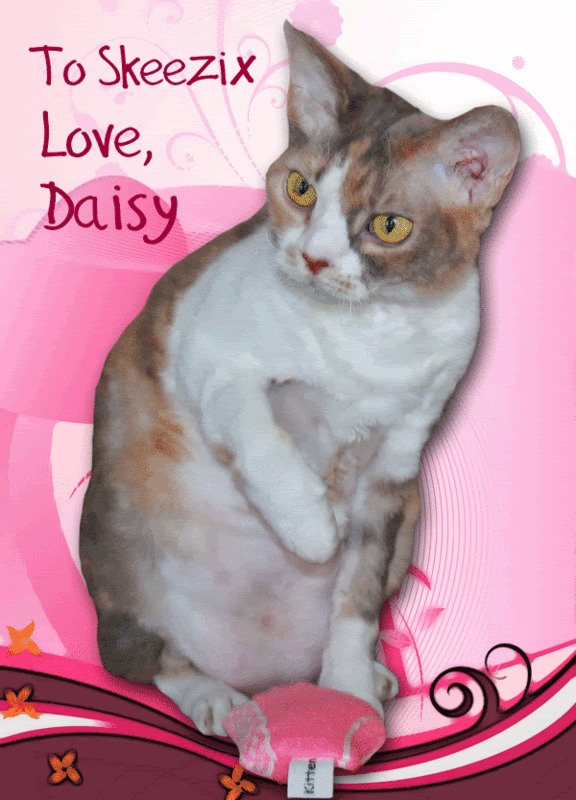 I hope you will go check out all the entries! Please leave a comment on the ones you like the best.