I enjoy wearing two-piece suits, and here is a real good one! It has a casual denim skirt with pink trim and a matching tank top with flowers.

Here, I will turn to the side so you can see the frilly skirt better.
Now follow me down off this modeling perch, and I will show you what happens next!
I am waiting for my Mommeh to take more pictures... and give me more treats.
No more treats? I am done!
And here is what happens when I turn my back for an instant!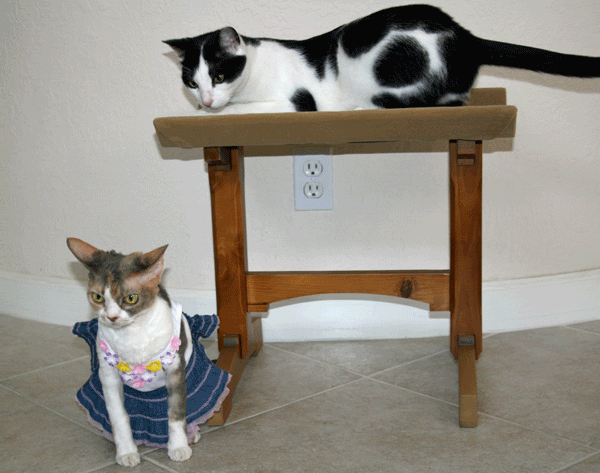 Can't see the animation?
Click here!